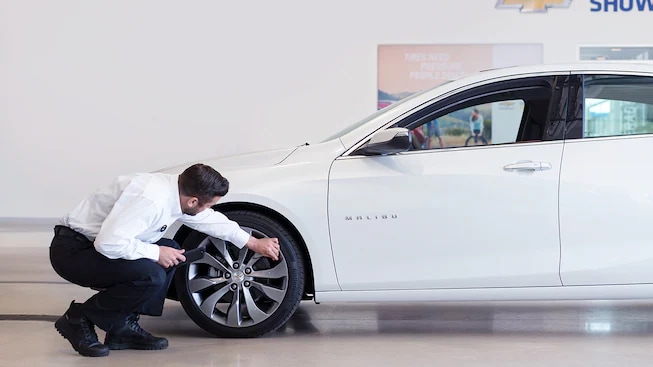 Getting regular service on your Chevrolet vehicle is one of the best ways of keeping it running smoothly and efficiently. When it comes to getting service, we know that you have plenty of different options, but our Chevrolet service center at Chevy of Wesley Chapel stands out from the pack.

Here are the top six reasons to choose our mechanics for Chevy service.
Certified Service Experts
When you go to an average mechanic or garage, they will likely have a general vehicle knowledge of a variety of different vehicles and automakers. On the other hands, the Chevrolet Certified Service experts at our dealership have specific training to work on Chevrolet models.
Competitive Pricing
We offer competitive prices on the most popular vehicle services like oil changes, brakes, and tires. Keep your eyes peeled to our dealership's website for rotating service specials.
Easy Scheduling
Our service center makes it easy to schedule a service appointment. Simply fill out some information on our website and we'll get back to you. Or you can do things the old fashioned way and simply give us a call to schedule your service.
OEM Parts
At our service center, we only use OEM Chevy parts. Compared to aftermarket parts, these parts offer better performance, better longevity, and they come with a reassuring warranty.
Variety of Different Services
No matter what type of Chevy service you need, we have got you covered. Our mechanics perform a huge variety of different types of service.
Multi-Point Vehicle Inspections
If you're looking for a thorough inspection of your Chevy car, we'll perform a multi-point vehicle inspection. After we're done, we'll send you a GM Multi-Point Vehicle Inspection Sheet, which will highlight trouble areas in red.
Schedule your Chevy service today at Chevy of Wesley Chapel.