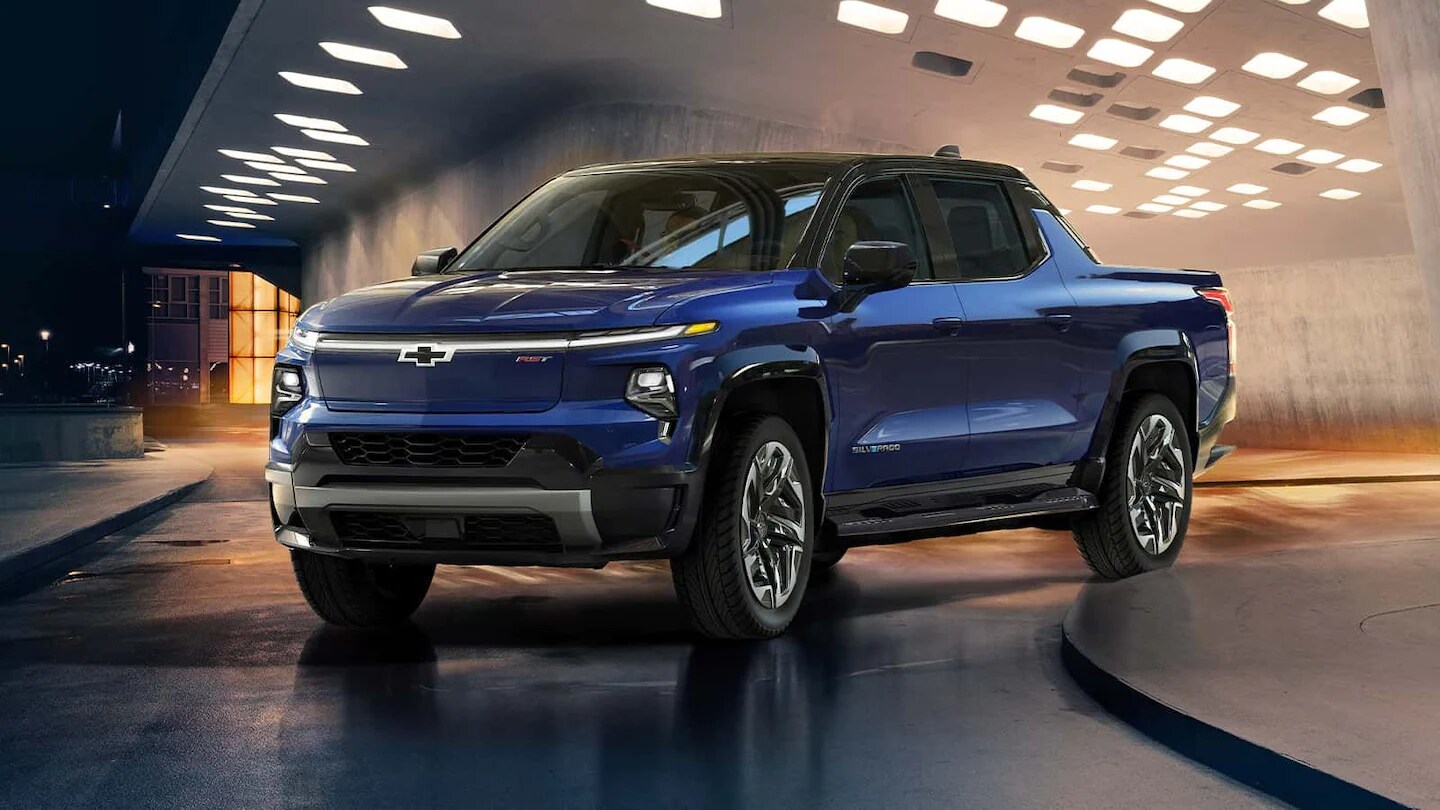 Chevrolet was founded in 1911. The company built its first pickup truck, the 1918 Chevrolet One-Ton, seven years later, and built its first Chevrolet Silverado pickup truck 80 years later, in 1998. All of that history and experience culminates in the 2024 Chevrolet Silverado EV, due at Chevrolet of Wesley Chapel late in 2023.
2024 Chevrolet Silverado EV: Future-Forward Design and Components
Although it shares most of its name and iconic bowtie badge with the Chevy Silverado 1500, the two trucks have little else in common. The Chevy Silverado EV is on a different platform, engineered specifically for EV use; it's narrower and lighter, but sacrifices none of its counterpart's strength.
That's not all. This truck builds on years' worth of research and development. Its Ultium® batteries were designed and built in-house, as was the Ultifi® app-and-software ecosystem that helps owners get the most from their trucks. It all adds up to a new Chevy truck that's as innovative as it is powerful.
2024 Chevrolet Silverado EV: Classic Capability
While the design and construction may be nothing short of futuristic, the 2024 Chevy Silverado EV promises performance that rivals or surpasses any gas-powered truck.
Available GM-estimated 400-mile maximum range
Available 660 horsepower and 780 lb-ft of instantaneous torque
Standard all-wheel drive
4.5-second time from zero to 60 miles per hour when properly equipped
Standard Multi-Flex™ Midgate
Four-wheel steering for tighter turning radii
Up to 10,000 lb of towing capacity (GM-estimated, RST trim)
100-mile charge in ten minutes on public DC fast charger
Of course, there are far more features — from smartphone mirroring to a built-in trunk — your Chevrolet dealer in Wesley Chapel will discuss.
Pre-Order Your 2024 Chevrolet Silverado EV
A glimpse of the future, or history in the making? In truth, the 2024 Chevrolet Silverado EV is both. Pre-order yours at Chevrolet of Wesley Chapel for a starting MSRP of just $39,900.